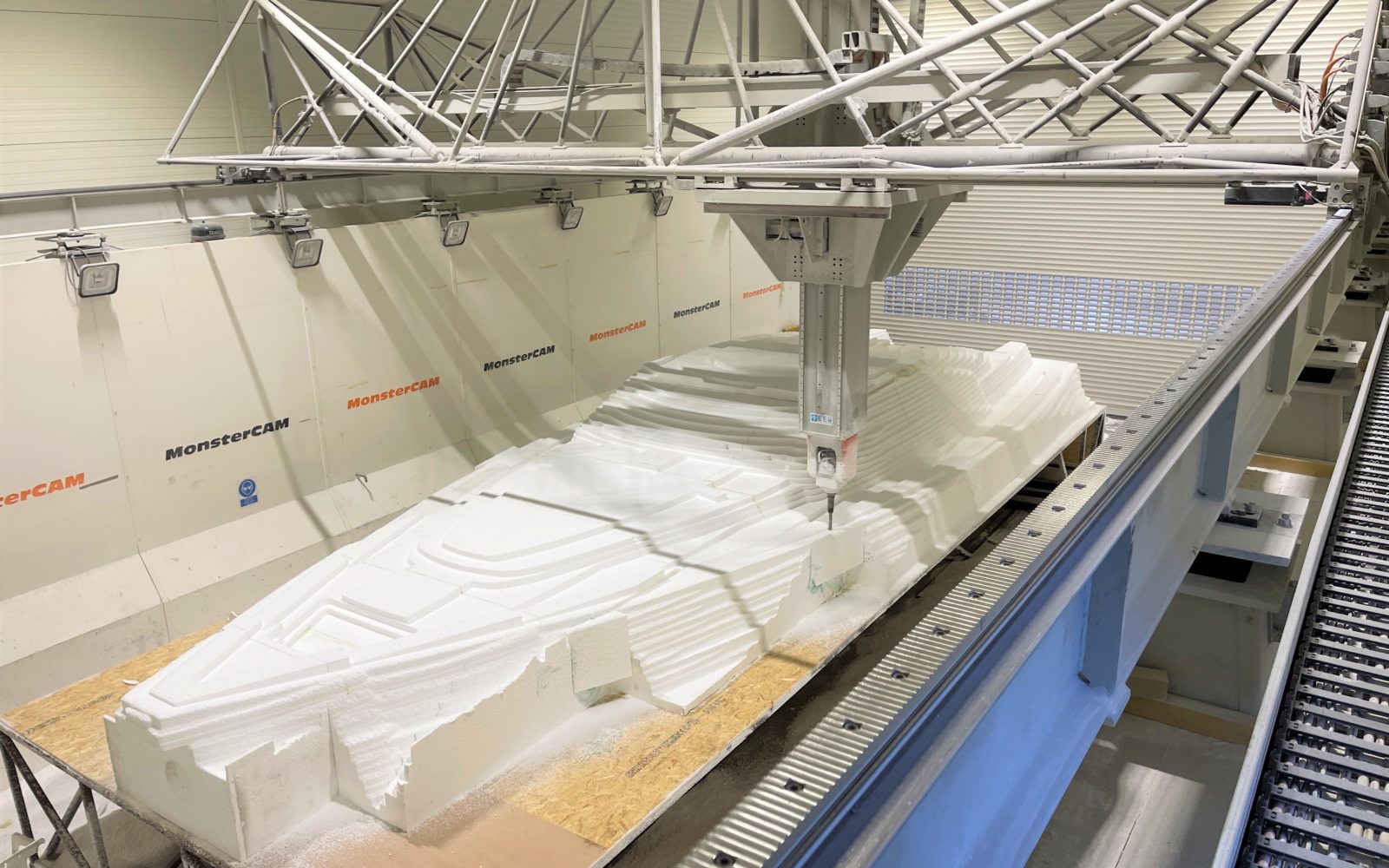 Tooling
Patterns
A quality component comes from a quality mould. A quality mould comes from a quality pattern. Quality in = quality out, and it's at the very core of our business.
We are a solutions-based CNC tooling manufacturing company with all the know-how to take your CAD data from computer screen to produce a master pattern. Our typical pattern manufacturing process is designed to tick all the boxes of speed, quality, cost efficiency and tool stability.
Our dedicated programme management team work with customers to understand exactly what is required in terms of surface finish, required part quantity, process of component manufacture and budget in order to arrive at the optimal point of design and material selection.
Starting with a steel frame that is designed and built in-house, we build up the area to be machined typically using large blocks of polystyrene.
Once rough cut, the polystyrene is sealed and overlaid with laminate to give the part a robust structure. We then apply a paste system and run further cuts to take the part to the desired size.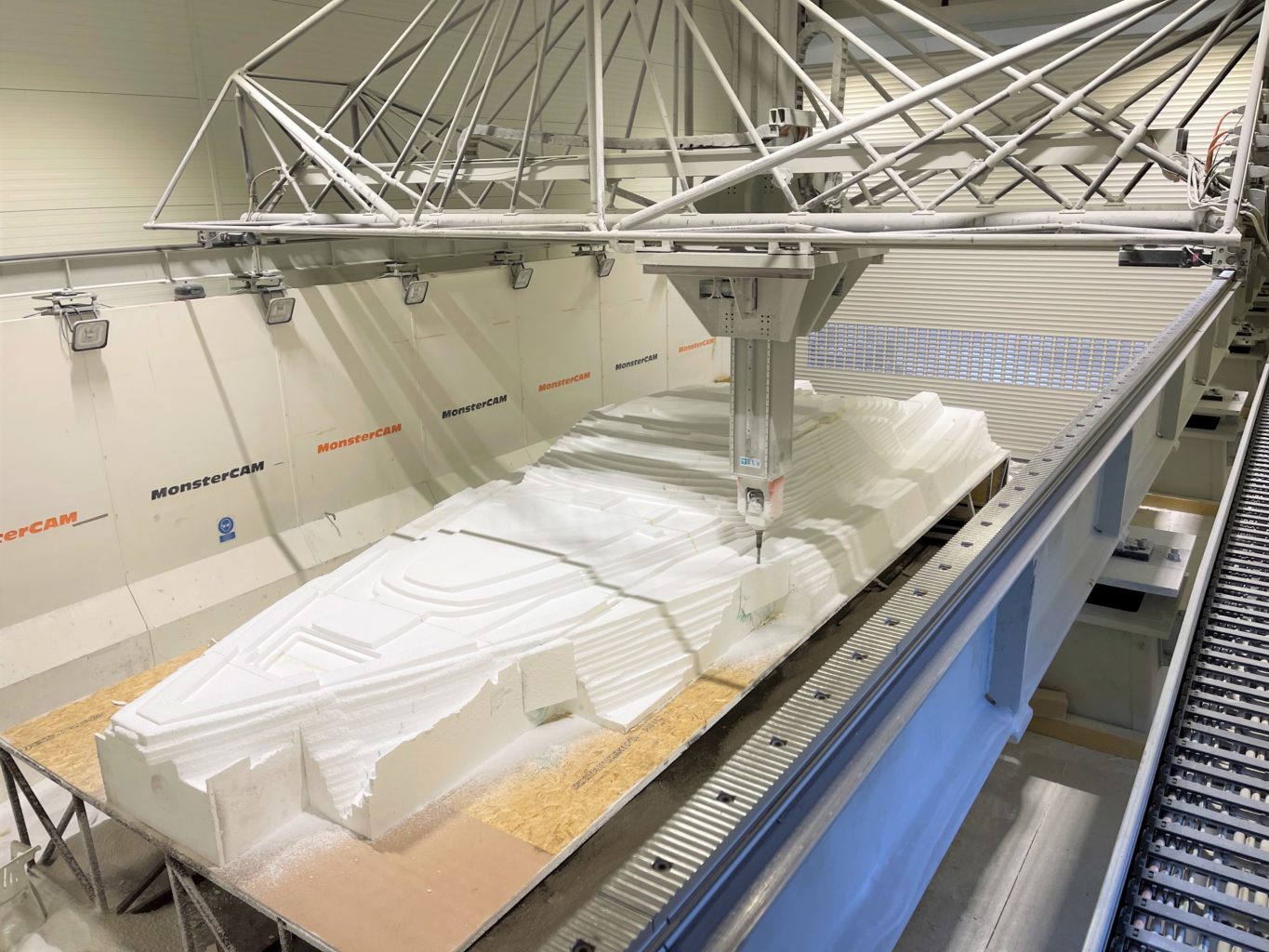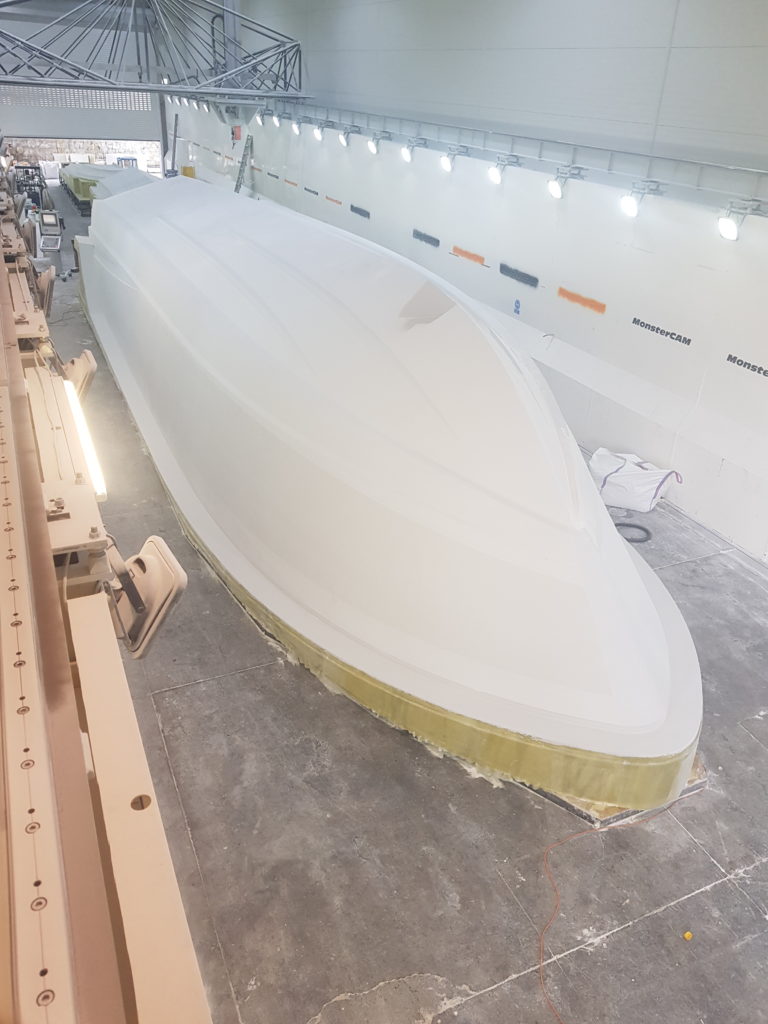 Once any machine marks have been taken out of the paste, we spray the plug using our tried and tested primer and lacquering system before finishing the plug to the customer's specification.
In addition to our CNC 'poly & paste' system we also utilise tooling board as a machined pattern. Tooling board comes in various sizes and densities and is an ideal solution for smaller projects or for our Direct to Mould process.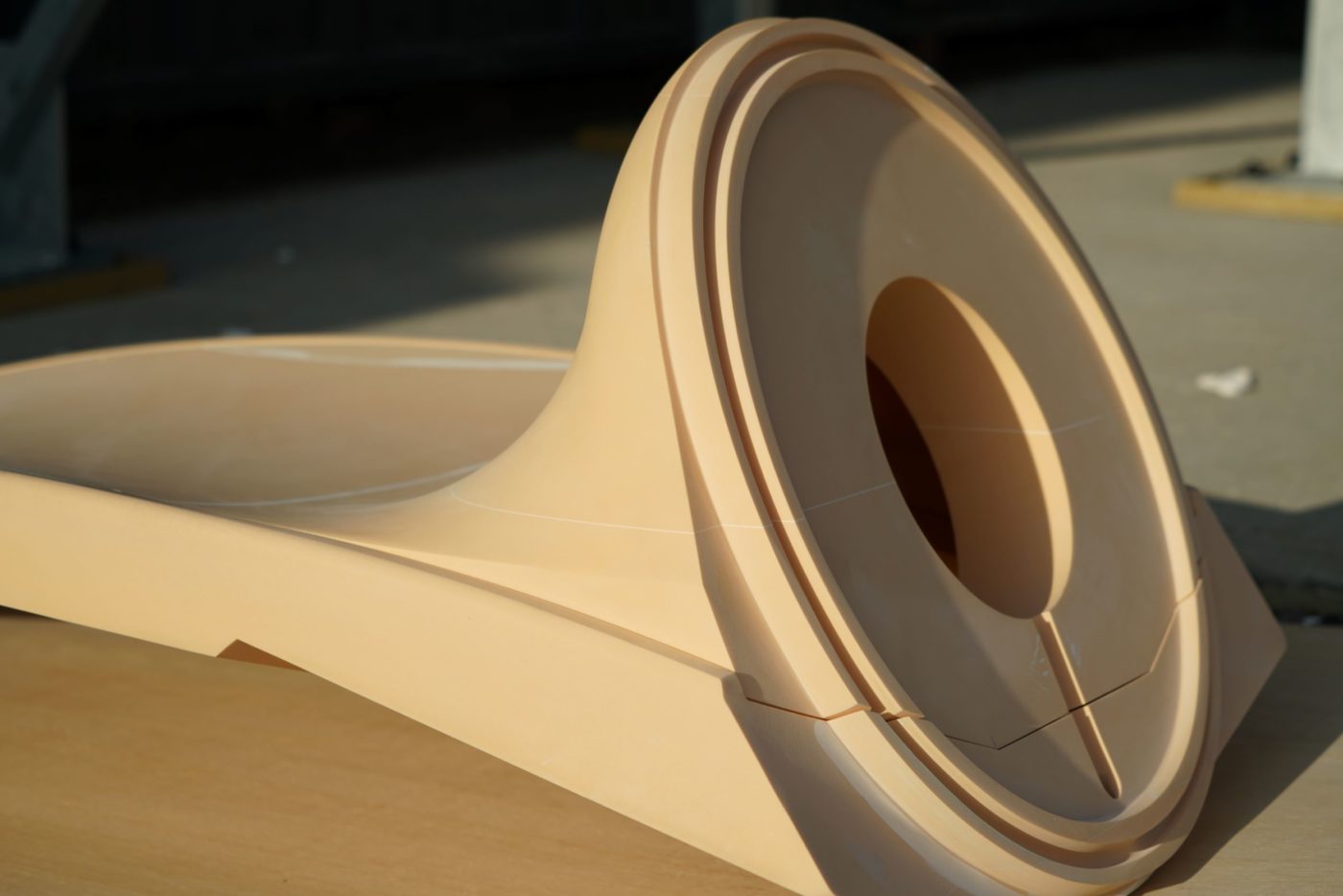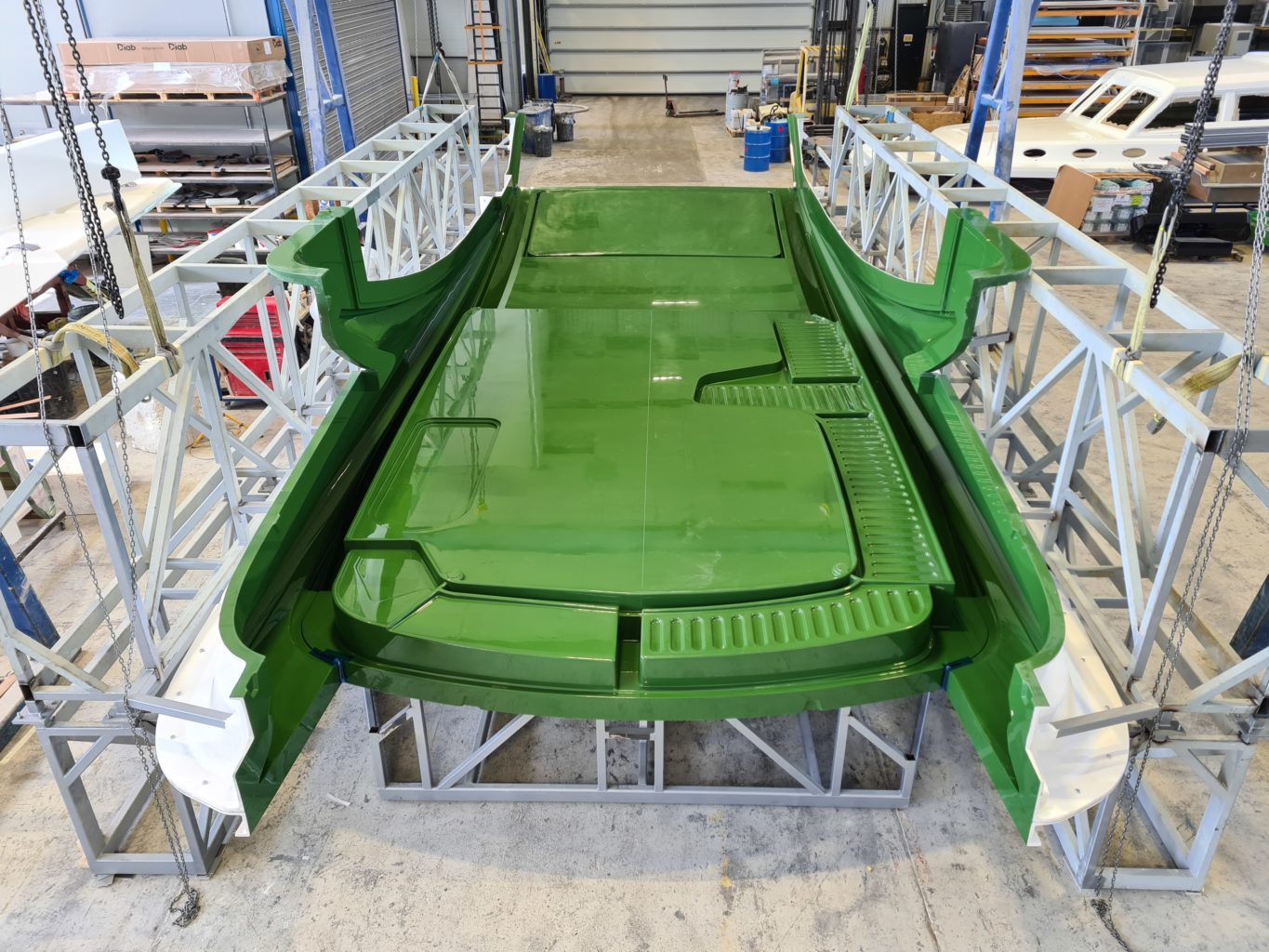 Moulds
Once the CNC pattern is made, our dedicated mould manufacturing team will build the mould tool using a time proven resin and gel coat tooling system. We specialise in composite moulds utilising the favourable properties of Glass Reinforced Plastic (GRP) or carbon fibre to make the mould.
The finish and stability of the mould is paramount for mould life and quality of product. Some of our clients set their standards of finish by the standards we have developed. Moulds are set onto custom-made transportable steel frames, fully painted to protect the product for years to come.
Whether your component is to be hand laid, infused or pre-preg we can cater for your requirements.
Direct to Mould Tooling
"I have a design that needs proving."
"I only need one component."
"It's a prototype."
"It's a complete one off."
Our direct to mould process offers a cost effective and timely solution to these frequently asked questions.
Where a limited number of components are required from the tool, we can negate the need to make a pattern and go 'direct' to a female mould tool, taking both time and cost out of the process. 
Both our 'poly & paste' and tooling board systems are suitable for this method of production. We work closely with customers to fully understand exact requirements before advising on the suitability of this process.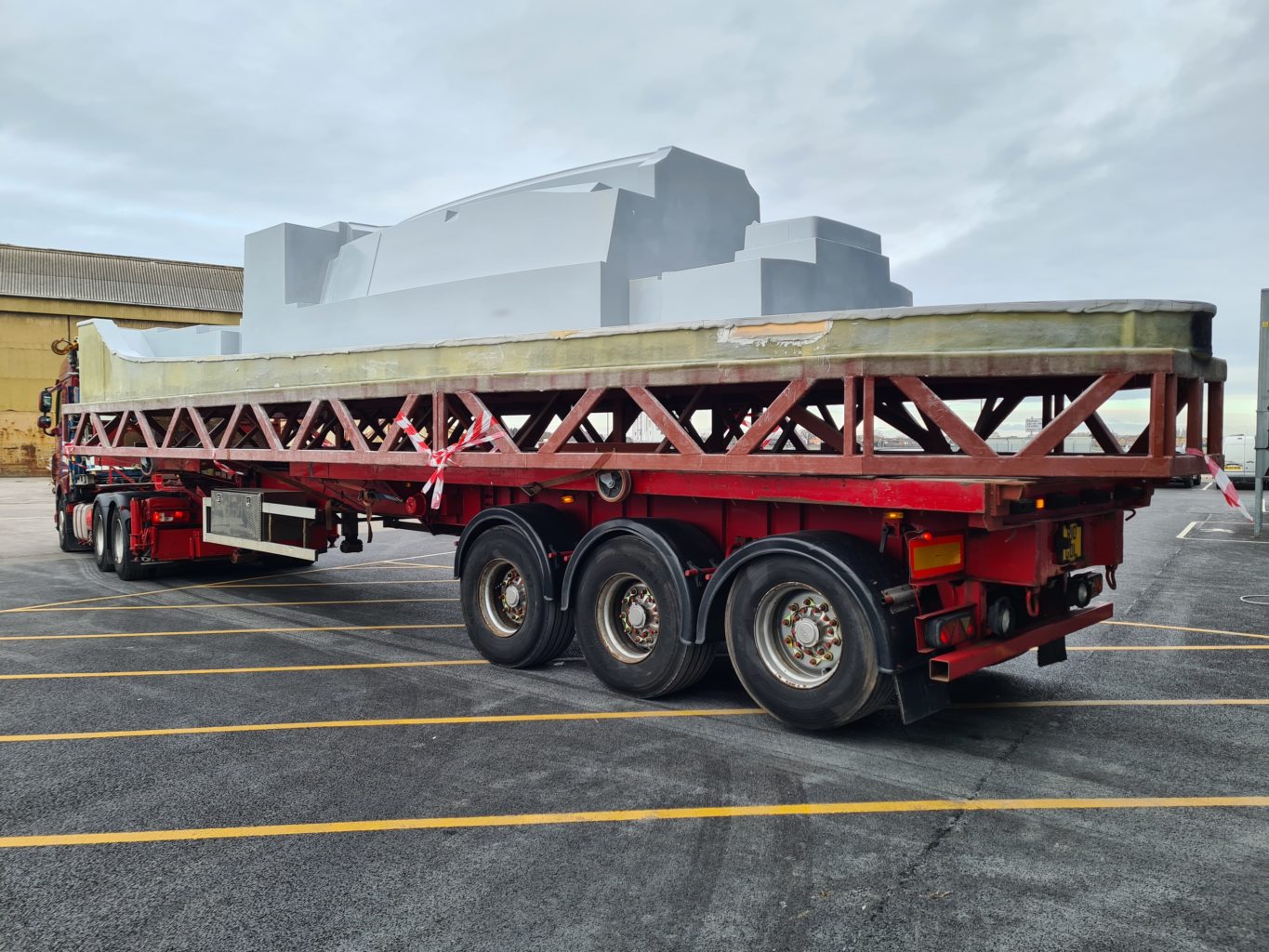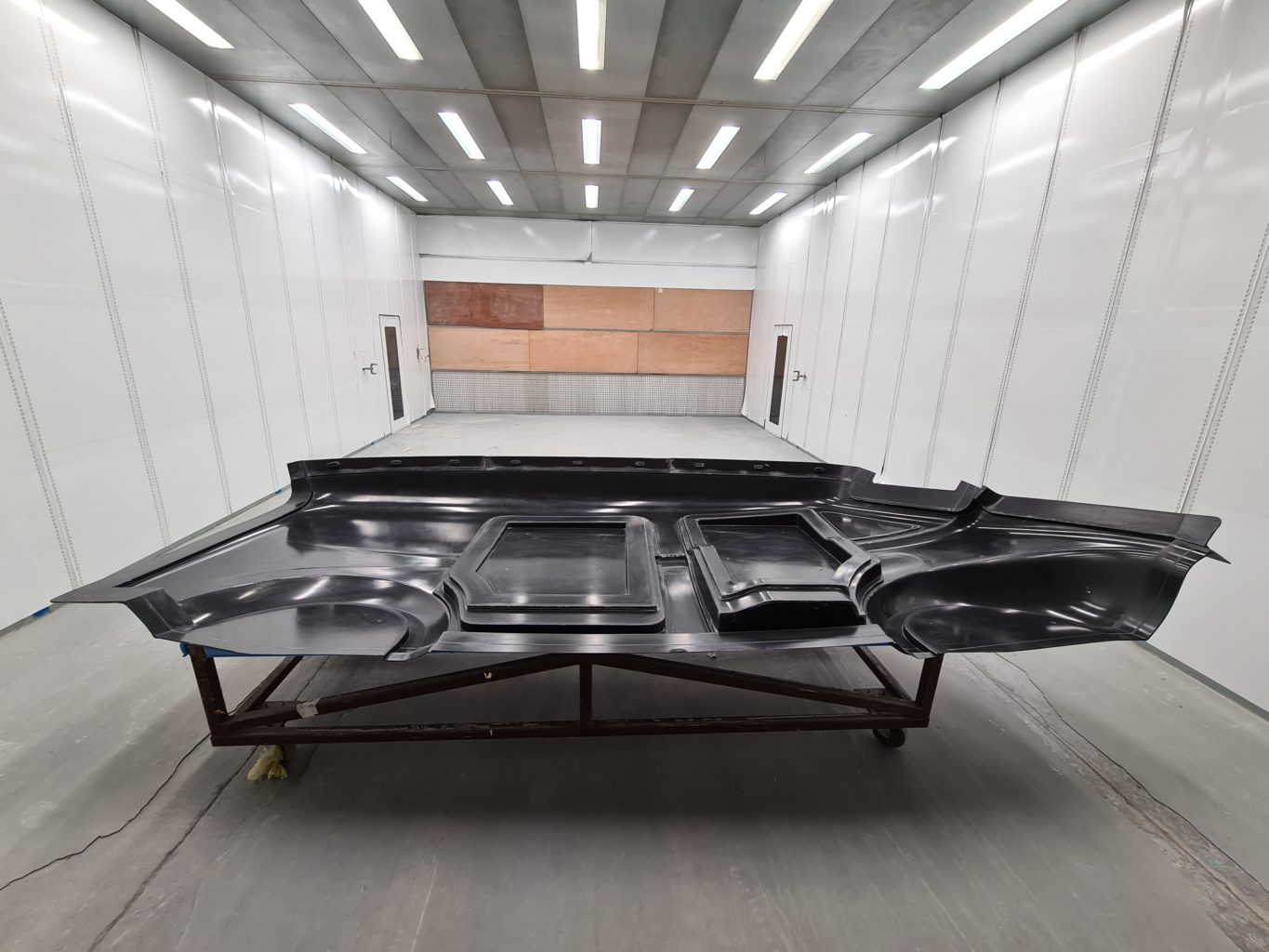 Carbon Fibre and Pre-Preg Tooling
In addition to GRP tooling we are also versed in the use of carbon fibre and pre-preg tooling. Using epoxy based systems we are able to create an incredibly stable tool, cooked to the desired temperature and suitable for producing high end carbon fibre and pre-preg components.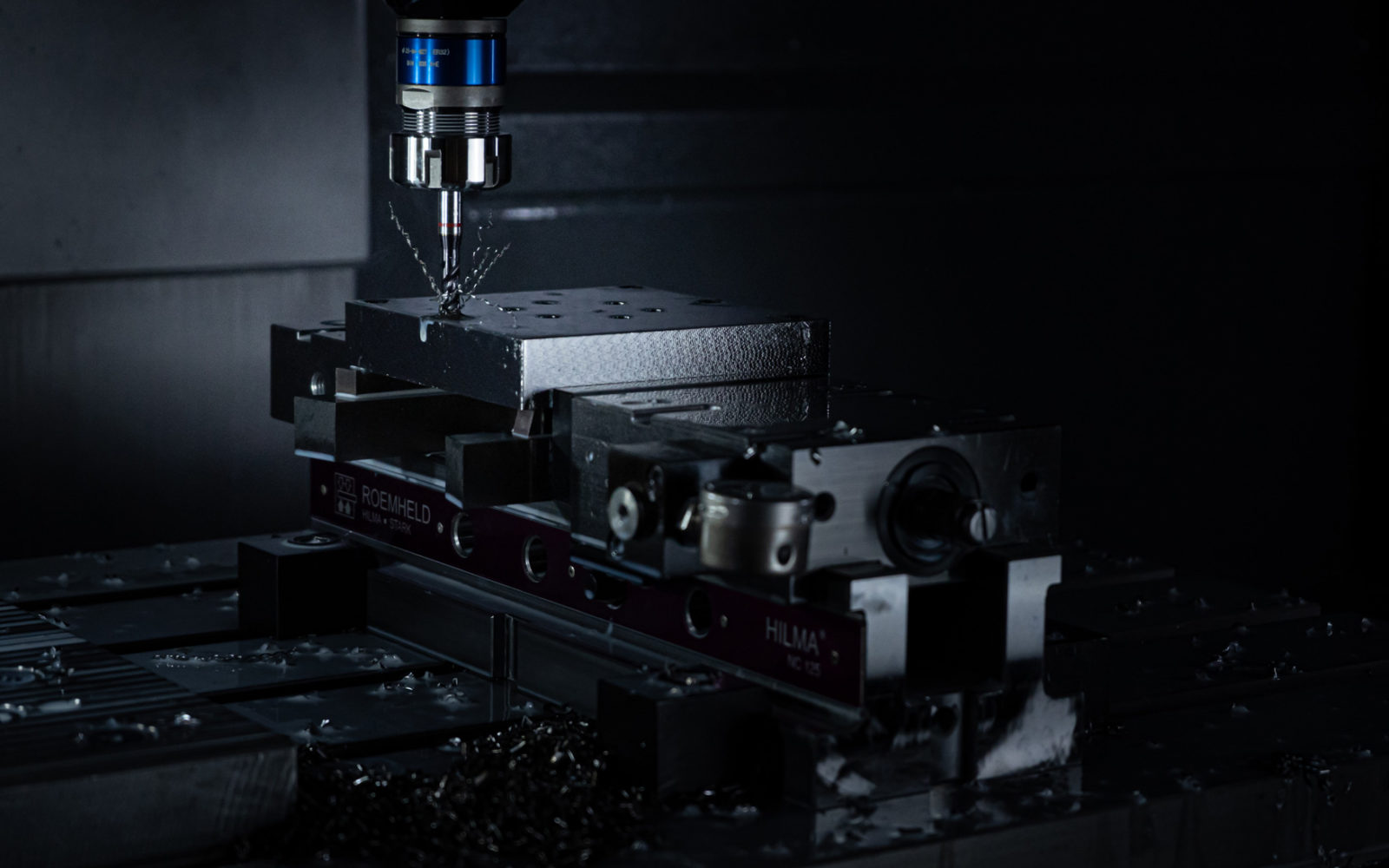 If you'd like to discuss your project, please complete the contact form and a member of our team will be in touch.